Digging Trenches For Waterpipes
We're extremely proud of our products here at Geotrencher. You won't find better handheld trenchers anywhere else and we've focused on their benefits several times. We've supplied tools for farmers, builders, road workers and many other professions, so we've picked up a few tips on how to dig trenches in that time.
Don't let anyone tell you that all trenches are the same. Depending on what you plan to use it for, there are different requirements that you'll have to follow. For example, an irrigation ditch and installing an electricity cable are not the same thing, so it's always worth checking what you need to do ahead of time. For this article, we wanted to focus on one area; waterpipes.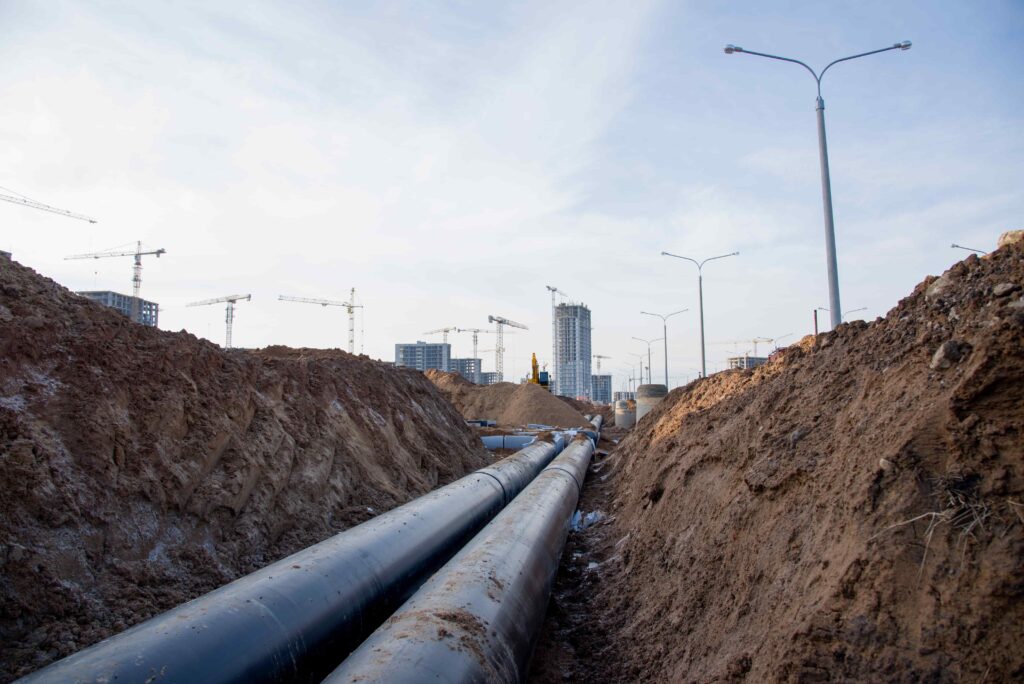 Waterpipe Trenches
If you're working on a project that involves waterpipes, there are a few things to consider. Before you think about picking up tools and cutting into the ground, contact the local water provider to discuss your plans. They'll want to know what type of pipe and fittings you're using and where precisely you want it to go. Fail to do this and you risk getting a fine, and it'll be harder to get help if something goes wrong.
Additionally, you'll have to find out if any other underground fixtures are in place. Granted, there are locations where this is unlikely; if you're working on a field located on private farmland, there's a far lower chance of encountering a network of electricity cables than in an inner-city setting. We would suggest checking though, you don't want to be the person who cuts through a sewage pipe and has to deal with a very smelly leak.
Digging A New Trench
When it comes to carrying water, the most common type of pipe is made of MDPE (Medium Density Polyethylene). This is a tough type of plastic tubing but it's not invulnerable and you'll have to dig deep enough to ensure it doesn't freeze in the winter. The minimum recommended depth is 60cm from the top of the pipe, so the trench itself will have to be deeper than this. Remember to install marker tape so anyone doing future groundwork will know it's there.
Also, be sure to dig the trench at least 25cm wider than the pipe. The novice mistake is to dig it the same width, but waterpipes require side fill to stabilise and protect them. Make it deep enough to include 10cm worth of bedstone, unless the soil is uniform enough to simply place the pipe on top of it.
Lastly, if the project involves running the pipe under a building, it'll need to go through a twinwall ducting system. When that happens, remember to use end caps to stop rats from getting in and damaging the pipe.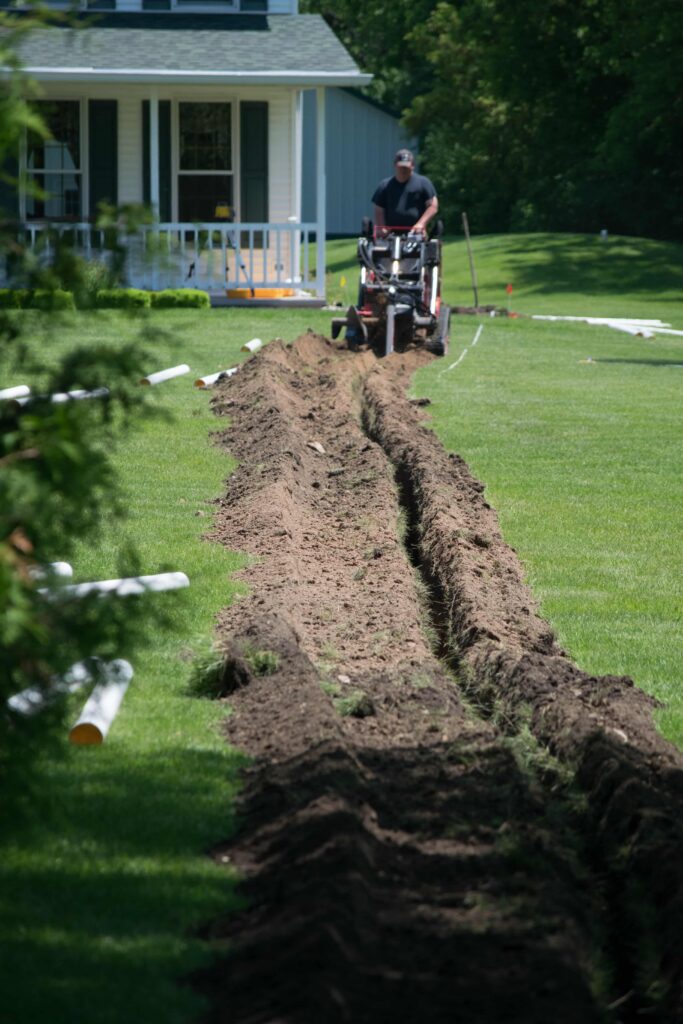 And of course, if you do need to dig a trench for a new waterpipe, a trencher is a must-have. They're perfectly designed for this kind of heavy-duty work and will make it far quicker and easier. Have a browse of our online shop to find the perfect trencher, or contact us if you've got any questions. We can't wait to hear from you.